First off, congratulations!! It is such an exciting time in your life, but it can also be overwhelming. Especially at first. I feel like you spend so much time thinking about being engaged, that when you get engaged, you don't know where to start. As a newlywed (I got married 3 months ago, although it feels like it was just yesterday!) I can tell you some helpful tips from my experience and at least where to start.
The first question most people will ask is "do you have a date yet?" Literally the day after you get engaged. I was asked this question before I was asked "how did he propose?"
Don't panic (I sure did! Like should I have a date already? We just got engaged! Am I behind? Sweat usually started dripping down), but the answer is no.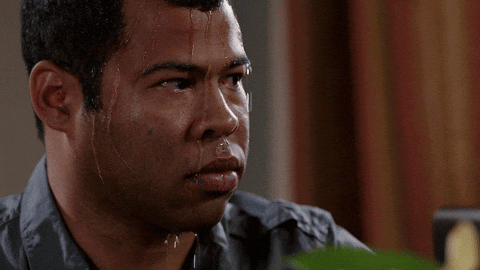 If there's only one helpful tip you take from this post, remember this – take the time to enjoy being engaged and starting the rest of your lives together, because once the planning starts, it doesn't stop (until the day of your wedding).
After we got engaged, we took a full week before we even started talking about a date or planning anything about our wedding. I literally planned my bachelorette party, wedding colors and asked my bridesmaids, before I planned the venue, day or any of the vendors #priorities!
1. The first thing you should do (besides announce it to the world and celebrate), is get The Knot Ultimate Wedding Planner & Organizer. This is seriously so helpful. Worksheets, checklists, calendars, FAQ's for vendors and it can be bought on Amazon for under $20!
2. Budget (this will be an estimate, you may go over so have some buffer room) – The Knot also has a great budgeting app. Make a budget for how much you want to spend on your entire wedding and then make a subsidiary budget for all of your vendors and miscellaneous costs (signs, guest book, favors, etc.). If you and your significant other have not discussed this before, this may be the first big wedding conversation so pour some wine. If you can already tell you may want to spend more than your significant other, make them some dinner too (butter them up a little).
It's important to keep in mind that once you start looking at vendors (if you haven't already) you may see your budget doesn't exactly align to the vendors' budgets. And it is okay! You will have to budget and move stuff around. Some of the costs may surprise you – flowers, cake, DJ (or band) – but it's all worth it!
What is also nice about budgeting is you may spend less on one vendor and then have more room for another cost (hello chocolate fountain, we didn't have this unfortunately, but if you get one, please invite us..or just me).
3. Guest list – plan your estimated guest list (you'll need this number to figure out venues). You may have different ways to decide on guest list. If you get stuck, there is a super great chart in The Knot wedding planner to help you decide who to invite. Also, your venue will most likely have an idea of the percentage that will come based on invited (this normally differs for local wedding, destination wedding, etc.) I was too worried to do this, so I planned as if everyone we invited was actually coming. Everyone we invited was not able to come and we were able to put in money for late night snacks (great idea by me, hello french fries and milkshakes).
4. Find your perfect venue – after you make your guest list, research venues and have some months or dates in mind. It is also helpful to be flexible, depending on the venue. My husband and I knew we wanted to get married in summer, but we were flexible on the dates. This was great because then we had a lot of options to choose from. Research your date/weekend online and make sure there are no other holidays on that weekend. We got married on Father's Day weekend. We did not realize it was Father's Day weekend when we booked the venue. So once we have kids, we will only celebrate our anniversary (just kidding, hubby, just kidding, kind of).
5. Vendors – The Knot and Wedding Wire are both great resources to research vendors and reviews (not to mention they have every kind of vendor you can think of – calligraphers, dance lessons, favors, etc.). You can find out a lot of information about a vendor before even contacting them (price range, location, specialty, etc). The Knot also does giveaways if you're browsing on their app, I never won (I tried every time though), much luck to you all reading this! Once you find your perfect venue, ask if they have any open houses. This is a great place to meet vendors, in person, that are already familiar with your venue.
6. Marriage license – remember that you need a marriage license before you get married. We almost forgot this important detail (it's funny now, I am not sure if I was laughing at the time). Planning my bachelorette party, celebrating with family and friends at our wedding shower, planning every detail of our big day, this one slipped my mind. Luckily, we remembered the week before we got married and were able to get the license. You need at least 72 hours between receiving the license and getting married (check your county's rules to make sure).
People will ask how the wedding planning is going throughout the entire process. I always said "it's going!" The worst is when they ask if you've picked out your dress or booked DJ or something else and if you haven't, sheer panic will set in again. It's really funny that I am writing this because my coworker just got engaged and I ask her how wedding planning is going all the time, even though I know the answer (sorry Kate, love ya!).
I still have yet to change my name in real life (if it only it was as easy to change it in real life as it is on social media). People at work sometimes get confused and ask me –  "didn't you just get married?" Once I do change my name and go through the super fun process, I will write a post with helpful tips.
The important thing is not to get stressed in the planning process. I know it's hard not to, but honestly now that it's over (and it's only been 3 months), I am sad it's over. It was so fun being in that stage and planning the biggest day of your life. It's literally the best day because you have all of your loved family and friends in one place celebrating with you! Remember it's your day, not your significant other's. Totally kidding, it was really my hubby's day. I only say this, because he told me many times (he was kidding of course, but I started to believe it).
Just remember to take your time with everything. In the beginning, you'll feel the need to rush and make decisions and then you'll have plenty of time to "coast" and take your time with small decisions.
If you're about to get engaged, start getting ideas and make a Pinterest board. It will be really helpful to know your wedding vision when you start planning. Most of the vendors and the venue will ask about your vision.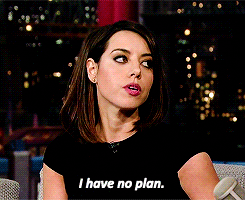 Hope you guys enjoyed reading and hope this helps you in the process! To other brides, what do you guys wish you knew? Any other helpful tips for brides to be?
xoxo
Sparkling in Style